Sherri Musgrave, NP
Specialties: Family Nurse Practitioner
Mt. San Rafael Hospital Clinic
400 Benedicta Avenue
Trinidad, CO 81082

Office: 719-846-2206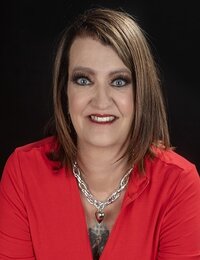 Ms. Musgrave joined the Mt. San Rafael Hospital Clinic team in 2023, and serves as a Family Nurse Practitioner providing for the medical needs of acute care and established patients aged 12 years and older.
Education
Ms. Musgrave received her bachelor's degree in nursing from Hartwick College in Oneonta, New York. She received her master's degree in nursing, Adult and Gerontological Nurse Practitioner, from Seton Hall University in South Orange, New Jersey.
Ms. Musgrave has a well-rounded and diverse clinical experience with patients across the lifespan.
More/Other Information
Ms. Musgrave comes to us most recently from United Healthcare and Optum at Home, based in Trinidad, where she served as a Certified Nurse Practitioner providing primary care to members in their homes. She also previously served as a Certified Nurse Practitioner for Compass Health located in Colorado Springs, Colorado, providing medical rounds in a psychiatric hospital and telehealth medical visits to patients in the medical practice.