Morgan Shier, MD
Specialties: Family Medicine
Mt. San Rafael Hospital Clinic
400 Benedicta Avenue
Trinidad, CO 81082

Office: 719-846-2206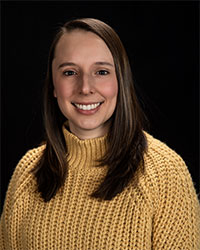 Dr. Shier joined the Mt. San Rafael Hospital team in 2021, and serves as a family medicine physician in our Rural Health Clinic.
Education
Dr. Shier received her bachelor's degree in integrated physiology from the University of Colorado in Boulder. She received her medical degree--with honors--from the Ross University School of Medicine in Dominica, West Indies. Dr. Shier completed her residency at Providence Hood River Family Medical Rural Training Program in Hood River, Oregon; where she also served as Chief Resident.
Dr. Shier is fluent in Spanish and is board certified in family medicine.
More/Other Information
Dr. Shier comes to us most recently from a private practice in Littleton, Colorado, where she served as a primary care family medicine physician. She also previously served as a family medicine physician for One Community Health, a federally qualified health center, in Hood River, Oregon.
Dr. Shier is passionate about the social determinants of health, rural medicine and women's health.
Dr. Shier grew up in Trinidad and is excited to be home. When she's not seeing patients she enjoys yoga, reading, writing, traveling, hiking and nature.