Jennifer Mahoney, FNP-C
Specialties: Family Nurse Practitioner
Mt. San Rafael Hospital Clinic
400 Benedicta Avenue
Trinidad, CO 81082

Office: 719-846-2206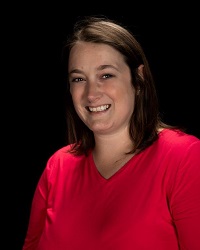 Ms. Mahoney joined the Mt. San Rafael Hospital Clinic team in 2020, and serves as a Family Nurse Practitioner providing for the medical needs of acute care patients utilizing the Mt. San Rafael Hospital Walk-In Clinic.
Education
Ms. Mahoney received her bachelor's degree in nursing from the University of Nebraska Medical Center, in Kearney. She received her doctorate of nursing practice from Creighton University in Omaha, Nebraska.
Ms. Mahoney has a background of serving patients across the lifespan.
More/Other Information
Ms. Mahoney comes to us most recently from Colorado Springs, where she served as a Nurse Practitioner providing care for pediatric patients at Kids Are Great Pediatrics. She also formerly served as a Nurse Practitioner for The Little Clinic, at their various locations.