Martha Cheatwood, WHCNP
Specialties: Gynecology
Mt. San Rafael Hospital Professional Complex
Women's Clinic
328 Bonaventure Avenue
Trinidad, CO 81082

Office: 719-845-3190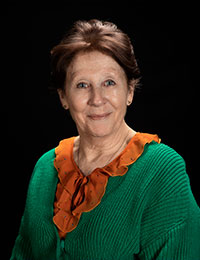 Ms. Cheatwood serves as a nurse practitioner in the Mt. San Rafael Hospital Women's Clinic alongside Dr. Andrea Doeden and Mary Hund-Snyder, WHCNP.
Education
Ms. Cheatwood has over 25 years of experience in women's health. She received her certification as a women's health nurse practitioner from the University of Texas Southwestern Medical School in Dallas and received her master's degree in women's health from the University of Texas.
More/Other Information
Ms. Cheatwood's love and passion for women's health has been extraordinary; serving with the goal of helping to promote wellness and disease prevention throughout a woman's lifespan.
Ms. Cheatwood enjoys hiking, skiing, working with horses and gardening.