Katherine Broman, MD
Specialties: Family Medicine
Mt. San Rafael Hospital Clinic
400 Benedicta Avenue
Trinidad, CO 81082

Office: 719-846-2206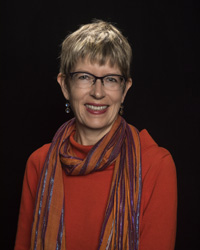 Dr. Broman joined the Mt. San Rafael Hospital team in 2016, and serves as a family medicine physician in our Rural Health Clinic.
Education
Dr. Broman received her bachelor's degree in biology from Luther College in Decorah, Iowa. She received her medical degree from the University of Iowa College of Medicine in Iowa City. She then completed two family practice residency programs; one at the University of Louisville in Kentucky, and one at the University of Iowa in Iowa City. Dr. Broman went on to complete a fellowship in integrative medicine at the University of Arizona located in Tucson.
Dr. Broman is board certified in family medicine.
More/Other Information
Dr. Broman believes the most successful approach to health comes from within ourselves; by working on a better diet, exercise, as well as a positive approach to daily challenges. She tries to encourage her patients to take charge of their health with a combination of practical integrative approaches that could be as simple as going for a walk every day, eating more fruits and vegetables, etc.
Dr. Broman enjoys reading, hiking, cycling, knitting, gardening, walking her dog, watching the sunset, and visiting her family.